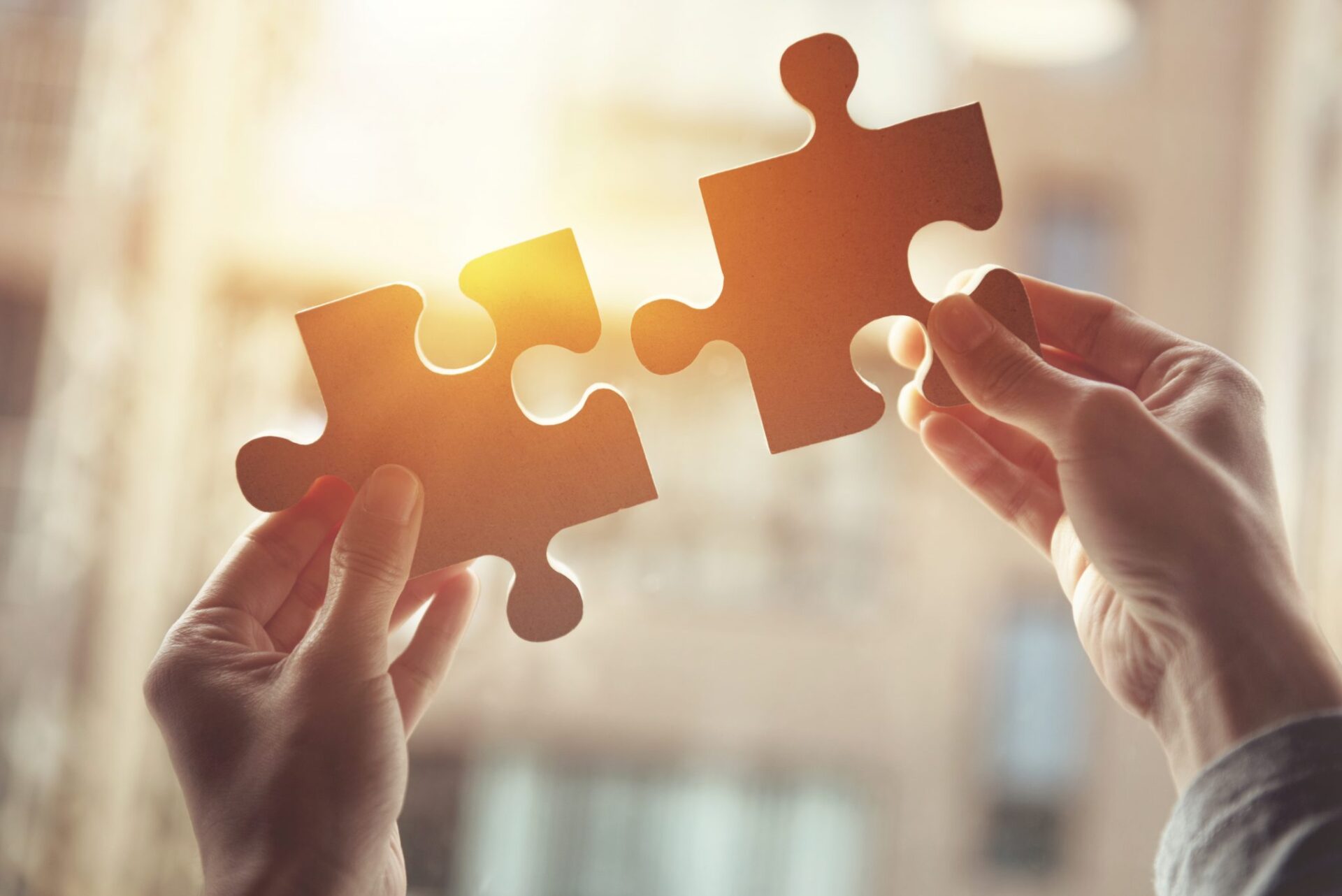 Silver Arrow Strategies helps clients build movements, spark innovation and disrupt systems to improve education equity and upstream social determinants of health using a racial justice lens. Whether you need hands-on partner management, strategic insight about the federal funding landscape or scaled grant seeking technical assistance – we can help your team and your community get from here to there together. 
Collective Impact
We can help you plan, implement and evaluate complex coalition logistics to balance multiple partner priorities, stakeholder agendas, and beneficiary perspectives — all while monitoring and guiding disparate activities toward a common goal.
Program Design
Using deductive and inductive approaches, we can capture and synthesize the vision, needs, priorities and constraints of project stakeholders and evidence-based models to design and refine your project's logic model or driver diagram.
Grant Consulting
We have secured over $140 million in new grant funds by leveraging first-hand federal agency experience to clearly align funder goals, reviewer expectations and client needs to support multi-sector efforts and broad systems change.
Capacity Building
After assessing your unique capacity and culture, we can develop tailored grant seeking trainings, protocols, internal review processes and reporting infrastructure to help your team more efficiently and swiftly pursue and manage external funding.
Silver Arrow Strategies leverages 20 years of professional experience to manage complex, collaborative projects and design programs for collective impact and system reform.
We are committed to working with organizations that demonstrate a commitment to anti-bias, anti-racism policies, priorities and agendas.
Silver Arrow Strategies has supported clients in urban and rural areas across all geographic regions of the United States. These include County and State Governments, Multi-Sector Coalitions, Safety Net and Community Hospitals, Federally Qualified Health Centers, State-Wide Health Systems, Non-Profit Organizations, Research Universities, Predominantly Undergraduate Institutions, Faith-Based Organizations, Clinically Integrated Networks and Accountable Care Organizations.
"Teresa has worked with us on a wide variety of federal grants, from providing feedback and technical assistance, to serving as the lead author of a multi-million, five-year research initiative. She is extremely diligent and timely in her work, able to both work in close consultation with staff and stakeholders to gather information on project design, and in working on her own to conduct research and complete sections according to our specifications. Teresa also has exceptional communication skills and is able to keep the deliverables of a project organized and on-time. Our organization is dedicated to improving the health and education of men, women, and children living in one of the poorest regions of the United States, and Silver Arrow Strategies has been an important part of our strategy for success."
– Karen Matthews, PhD, President & CEO, Delta Health Alliance and Elizabeth McCullers, MHA, Director of Sponsored Research, Delta Health Alliance
"I would recommend Teresa for collaborative proposals because she did a good job of keeping track of what each partner needed in order to fully engage in the planning process. She was organized and able to meet tight timelines, which was especially important when most of the partners did not have dedicated grant writing staff to contribute to the overall effort. She was also able to blend varying points of view and approaches on the project design into one cohesive strategy. It was actually quite amazing to see the end product that came from stitching so many pieces of seemingly disconnected information together. She was also very good at providing critical feedback and tactical guidance that kept the group focused on the grant requirements. The end result was a compliant and competitive application that blended the best ideas of the group."
- Serena Muhammad, Director of Strategic Initiatives, St. Louis Mental Health Board
​
"We couldn't have been happier. Teresa was efficient, insightful, sensitive to group dynamics, thorough, used good judgement regarding when to autonomously move ahead and when to consult with [our leadership team], pragmatic to meet deadlines, and pleasant / good natured.  She's been a federal grant reviewer, so brings that insight.  We hope to get to work with her a lot more in the future."
- Sally Haywood, Strategic Projects Manager, Behavioral Health Network of Greater St. Louis
"Teresa brought to bear an impressive breadth and depth of skill sets for our project. She not only helped us secure our organization's first national foundation grant by preparing a stellar collaborative proposal, she also helped us seamlessly move into the implementation of the complex project. Teresa is fast, thorough and nothing falls through the cracks. She is a masterful writer and verbal communicator, able to put complex concepts in clear and concise language. I am grateful for the experience of working with Teresa on project management. She accelerated the implementation of our project and taught us skills that we will use in the future.  Our organization is better for having worked with Teresa."
- Kendra Copanas, Executive Director, Generate Health St. Louis
"The rural grant opportunity that we engaged Teresa to work with us on was a perfect fit for our agency, service area and clients. We felt confident we could administer a program through this opportunity but hadn't successfully secured federal funding on that level before. We relied on Teresa's experience, expertise and guidance to do just that. Working with Teresa was a wonderful learning experience for me. I was impressed with her professionalism and organizational skills. I would recommend any agency seeking to secure funding to engage Silver Arrow Strategies for the job."
- Kendra Eads, Executive Director, Southeast Missouri Network Against Sexual Violence
"As a rapidly growing behavioral healthcare organization in the Midwest, Great Circle faced exciting challenges through expanded grant opportunities. Rather than patch our efforts, we launched a critical review of our organizational structure to strategically build staff and processes for success. Teresa was instrumental in creating the supportive and knowledgeable framework for that review, identifying where strategic investments could improve efficiency and communications across teams. She creatively helped synthesize and articulate a cohesive distillation of our organization's culture, values and priorities as they related to grant seeking. We also valued her technical expertise in financial grant compliance, which helped advise decision-making about negotiating an indirect rate and organizing our post-award staffing. The result? Streamlined grant seeking processes with protocols and policies, improved staff expertise, and increased grant revenue in year one. An investment well worth it!"
- Phillury Platte, Vice President of Advancement, Great Circle   
"As an independent consultant, I valued the information Teresa provided in her recent healthcare grant funding landscape article. It's invaluable to have access to deep analysis by people who are embedded in the grants field - especially as I prepare to meet with individual faculty members who are doing related research across the U.S. I know from years of working with Teresa that her research is meticulous and her insights are sharp. The article reminded me of a presentation Teresa gave to a national audience a couple of years ago at an AASCU Grants Resource Center audience in Washington, DC. She discussed strategies for leveraging existing grants. Among other positive outcomes, her talk had the audience engaged and laughing for a straight 45 minutes. It takes a gift to use the leg lamp from A Christmas Story as an effective metaphor for a major grant award. That's a perfect example of Teresa's ability to make practical and memorable linkages. I hope to have the opportunity to work - and laugh - with her again in the future."
- Megan Queen Cantwell, Strategic Planning and Proposal Development Consultant
​
"Teresa is a true professional. Her enthusiasm is always a great motivator for people she works with. Teresa is extremely thorough and is someone who works with you to achieve the desired result. She is always thinking outside of the box on problem solving. Teresa is driven by a strong work ethic. She is definitely someone you want on your team."
- Bill Holland, Vice President for University Advancement and Executive Director of Southeast Missouri State University Foundation
Want To Learn More?
Find out how Silver Arrow Strategies can help you achieve a new level of movement building, stakeholder engagement and shared vision for collective impact.